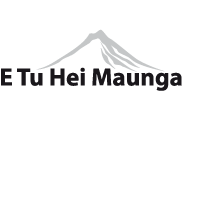 School Hours / Dates
Monday to Friday 8.55am - 2.53pm
2019
Term 1: 29 January to 12 April
Term 2: 29 April to 5 July
Term 3: 22 July to 27 September
Term 4: 14 October to 16 December
Address
Clayton Road Rotorua 3015
Phone: 07 3488459
Email: Click here

Whaea Maree
Kia Ora,
My name is whaea Maree. I feel privliaged to be back teaching at WHP for about 2 years after speding time teaching in the Cook Island. I treasure the mixture of traditional cultures we have at our school and the strengths of our families.
I love fishing and love Rotorua.
Feel free to pop in to my class at any time.
Te Kura o Whakaahu - E Tu Hei Maunga