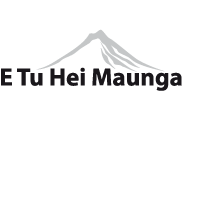 School Hours / Dates
Monday to Friday 8.55am - 2.53pm
2023
Term 1: 31 January to 6 April
Term 2: 26 April to 30 June
Term 3: 17 July to 22 September
Term 4: 9 October to 15/18 December
Address


Clayton Road Rotorua 3015
Phone: 07 3488459
Email: Click here

Whaea Adrienne
I'm Whaea Adrienne and I'm so excited to be teaching in Room 4 this year!
This is my fourth year at WHPS. This year I am teaching in the Purapura Waka. I love teaching Years 4 & 5 and I love working at WHPS. It's such an awesome community to be a part of.
I am a Champion Educator for the Asia NZ Foundation and enjoy being able to provide opportunities for our kura and tamariki to make connections with Asia and further their knowledge and understanding of the global world in which we live.
Whaea Adrienne ☺
Te Kura o Whakaahu - E Tu Hei Maunga