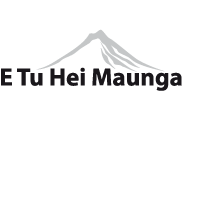 School Hours / Dates
Monday to Friday 8.55am - 2.53pm
2019
Term 1: 29 January to 12 April
Term 2: 29 April to 5 July
Term 3: 22 July to 27 September
Term 4: 14 October to 16 December
Address
Clayton Road Rotorua 3015
Phone: 07 3488459
Email: Click here

Whaea Adrienne
Kia ora,
I'm Whaea Adrienne and I'm so excited to be teaching in Room 20 this year!
Let me tell you a little bit about myself…
I absolutely love to travel and I love to climb mountains. My love of travel and climbing mountains has led me to visit over 30 countries and to climb as high as 5000m!
I also love to learn about new cultures and the way that people live in different countries. After graduating from the University of Auckland I went on a big overseas adventure and ended up living and teaching in Taiwan for well over 10 years!
In 2017, I decided that it was finally time to return home to Aotearoa and complete my Graduate Diploma of Teaching from the University of Waikato.
This is my first year at Western Heights Primary. I chose this school because of the awesome staff and the amazing community spirit that exists between whanau, students and teachers.
Feel free to pop in and visit me at anytime.
Whaea Adrienne ☺
Te Kura o Whakaahu - E Tu Hei Maunga