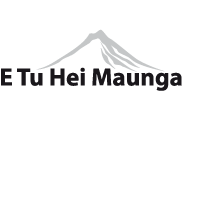 School Hours / Dates
Monday to Friday 8.55am - 2.53pm
2021
Term 1: 2 February to 16 April
Term 2: 3 May to 9 July
Term 3: 26 July to 1 October 
Term 4: 18 October to 7-9 December 
Address


Clayton Road Rotorua 3015
Phone: 07 3488459
Cell: 021 0840 2261
Email: Click here

Board of Trustees
Congratulations to our new Board of Trustees. 
Lucy Epapara, Amy Scott, Booke Ellis, Canaan Tuhura & Rosesan Poto
Declaration of Parent Election Results &  Declaration of Staff Election Results
Kia ora Te Whanau o Te Kura o Whakaahu
Ko Lucy Epapara toku ingoa.
I have been a Board member since 2010, the last 6 years as Chairperson. I am also currently on the board at Kaitao, the last 18 months as Chairperson.
My three youngest children have all received their education at both schools.

I firmly believe in what our school is trying to achieve for our tamariki, their whanau and our community.


I fully support our 8 Habits and can see the positive effects on our tamariki daily. I believe we are "the school of choice" in our area, as evidenced by us being zoned over the last few years.

Tēnā koutou ngā whānau ō Te Kura o Whakaahu, my name is Canaan Tuhura and I am a current Board of Trustee member.

I have recently joined the Board because both of my children attend Western Heights Primary school and I wanted to be involved in the decisions that will affect my childrens' learning and therefore my whanau.  I see this as a real privilege and opportunity to further my involvement in our kura and to continue the great work of previous Boards.

I look forward to learning more and supporting our community through leadership and the governance of our kura.

Kia ora rawa atu, nā Canaan

Kia Ora,

My name is Brooke Ellis and I am a current Board of Trustee member. I have two children and nieces and nephews who attend Western Heights Primary.
I joined the Board three years ago as I wanted to be involved in the decisions that affect my family's education both now and in the future. I now feel a responsibility for all the students who attend our school and want the very best for them and their whanau.
Western Heights Primary has an amazing culture and a great community and I love to continuing to be a part of it.

Hei konā, Amy J

 "Kia Ora e te whānau ō Te Kura o Whakaahu. As a current board member I have been fortunate to learn about governance and how a school should be run.  And I can attest to the fact that WHPS is run like a well oiled machine, from the top to the bottom and everywhere in between – exactly how a school should be.  This brings me great comfort and a sense of security to know and be a part of this.  I have learnt so much in such a short amount of time, and none more so than to learn first hand just how committed the senior management team and all staff are committed to providing a quality education for our tamariki.  I have one child currently at WHPS, one of which is a 2019 prefect; and it brings me great pleasure to know that she is being mentored by such "top-notch" staff to enable her to develop her leadership skills. 

I look forward to learning more and helping to make the WHPS whānau, a sustainable 'force to be reckoned with' ;) Ngā mihi whānau katoa "

Kia Ora,

I am Whaea Nicky and this is my second year as the staff rep on the Board of Trustees.  I have been lucky enough to be working at the best school in Rotorua, Western Heights Primary, for the past 7 years. I have taught in all year groups during this time.

Being part of the board has been a great experience for me. It has given me the chance to see the hard work that happens behind the scenes of our school, as well as having the opportunity to share staff input, parent feedback and other ideas with the board members. My husband is also on the BOT at Western Heights High School.

 
Te Kura o Whakaahu - E Tu Hei Maunga