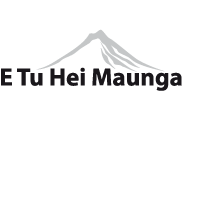 School Hours / Dates
Monday to Friday 8.55am - 2.53pm
2023
Term 1: 31 January to 6 April
Term 2: 26 April to 30 June
Term 3: 17 July to 22 September
Term 4: 9 October to 15/18 December
Address


Clayton Road Rotorua 3015
Phone: 07 3488459
Email: Click here

Free Lunches in School
As part of the Governments Free Lunches in Schools programme, all students at Western Heights will receive a free healthy lunch every day.
All you need to provide is morning tea and a water bottle. We have installed a water dispenser for our students to use to fill their bottles.



Tēnā koutou katoa,
Ka Pai Kai Rotorua is excited to be providing the tamariki at Western Heights Primary with nourishing kai in 2023. All of our meals are made from scratch here in Rotorua by our staff and volunteers.
Our meals use high quality ingredients like free range eggs and wholegrain breads and ALL our meals contain a variety of vegetables to make sure your tamariki get the nutrients their brains need to be able to learn well at school. Our sweets are all naturally sweetened with fruit not sugar, and made from wholegrains, so even though they taste like a treat they are still good for our bodies.
Click on the Menu link to find out what delicious food we will be having this term.
If you have questions or feedback you can contact our kitchen on 021 08086338, kapaikairotorua@gmail.com or head to our Facebook Page Ka Pai Kai Rotorua.
Allergen Warning: Please note that we are unable to cater for severe allergies. Our sweet treats may contain peanuts and tree nuts. Our kitchen processes allergens including eggs, gluten, soy, peanuts, tree nuts.
Te Kura o Whakaahu - E Tu Hei Maunga