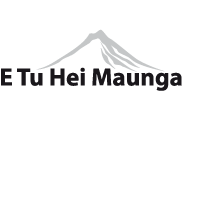 School Hours / Dates
Monday to Friday 8.55am - 2.55pm
2019
Term 1: 29 January to 12 April
Term 2: 29 April to 5 July
Term 3: 22 July to 27 September
Term 4: 14 October to 16 December
Address
Clayton Road Rotorua 3015
Phone: 07 3488459
Email: Click here

New Food Distribution Regulations make it impossible for Whaea Lucy to continue in her role as our lunch lady.
As such we have opted to use lunchonline. The Pita Pit make your order and it will arrive at school, packed, labelled and fresh.
It may take a bit of getting used to but I think that in the long run it will be very successful.
Will start on the 8th February.
https://www.lunchonline.co.nz/
Click on families

Create an account

Add names and classrooms

Lunches can be ordered every Monday, Tuesday, Wednesday and Thursday. Orders can be placed up until 9am.
The menu includes Pitas, salads, cookies and drinks.
Te Kura o Whakaahu - E Tu Hei Maunga