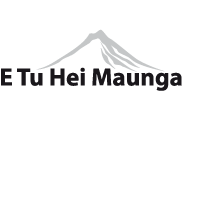 School Hours / Dates
Monday to Friday 8.55am - 2.53pm
2023
Term 1: 31 January to 6 April
Term 2: 26 April to 30 June
Term 3: 17 July to 22 September
Term 4: 9 October to 15/18 December
Address


Clayton Road Rotorua 3015
Phone: 07 3488459
Email: Click here

School Lunches
Kia ora whanau,

As you know we are super lucky to be part of the Free School Lunch Program. The Government provide all students with a healthy lunch everyday.
It is wonderful, and we thank the Ministry of Education for this awesome initiative.
When feeding 430 children everyday there will be times when children genuinely dont like something. We have a rule of 5 bites and you are out. After 5 bites and they truly dont like it they dont have to eat the rest.
Often when a child tries something for the first time, they actually like it. Trying new things is good.Thats why we have the 5 bites rule.
We ask families to ensure their child has a well packet morning tea just incase the lunch provided isn't something they like. They can then take their home packet food left over from morning tea to the red tables at 1.00pm. Nobody will go hungry. We have some children who are very particular about what they eat and they are happy to eat their home packet food at the red tables.
If your child has specific dietary needs because of a medical condition then whanau need to provide a lunch that meets the needs. That is fine.
As you can imagine having a system where some families provide their own kai for their children and others are having a School lunch, this creates an unfair, have and have nots environment and thats not cool. All kids get a free lunch, they try it if they like it they eat the rest. Its a simply and its a fair system.
As mentioned earlier if your childs has a medical condition they can be exempt from the School Lunch Program.
Thank you
Brent Griffin
Principal
Posted: Thursday 29 June 2023
Te Kura o Whakaahu - E Tu Hei Maunga