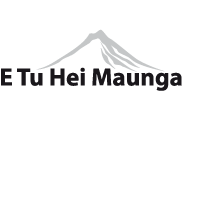 School Hours / Dates
Monday to Friday 8.55am - 2.53pm
2020
Term 1: 30 January to 9 April
Term 2: 28 April to 3 July
Term 3: 20 July to 25 September
Term 4: 12 October to 14-16 December (to be confirmed)
Address
Clayton Road Rotorua 3015
Phone: 07 3488459
Email: Click here

Whaea Anita
Hi, I am Whaea Anita.
I believe that I have the best work place ever at Western Heights Primary. The staff are top notch and all go the extra mile for our tamariki. The principal leads by example and is there for teachers and parents a like.
I have had the privilege of working here for many years and every year it gets better, bringing something new. This year we are working towards accuracy and precision.
I love working with the children here, helping develop their love of learning and building confidence in themselves to achieve their dreams. I am working with small literacy groups helping to reach their goals. In the afternoons I run our Transition to School class. Which is FREE and open to all tamariki who will be attending our school. Feel free to pop in for a visit.
I like challenges, technology,travelling and photography.
Looking forward to this years challenges.
Te Kura o Whakaahu - E Tu Hei Maunga