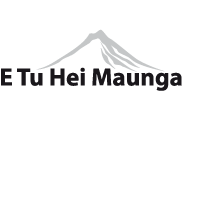 School Hours / Dates
Monday to Friday 8.55am - 2.53pm
2023
Term 1: 31 January to 6 April
Term 2: 26 April to 30 June
Term 3: 17 July to 22 September
Term 4: 9 October to 15/18 December
Address


Clayton Road Rotorua 3015
Phone: 07 3488459
Email: Click here

Whaea Cheryl
Kia Ora
I'm Whaea Cheryl, Librarian, Priority Learners Tutor and 'The Chariot' driver.
I love spending time with my whanau and friends. I also enjoy reading, gardening and pottering around the house to make it an organised but friendly environment to hang out in.
I have been employed at W.H.P.S since 2003 and have been fortunate to gain so much experience and professional development opportunities during this period.
Yes! I am Mr Griffin's wife. We have been married 26 years and share 3 grown up children and 6 mokopuna.
Te Kura o Whakaahu - E Tu Hei Maunga