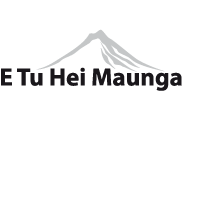 School Hours / Dates
Monday to Friday 8.55am - 2.53pm
2023
Term 1: 31 January to 6 April
Term 2: 26 April to 30 June
Term 3: 17 July to 22 September
Term 4: 9 October to 15/18 December
Address


Clayton Road Rotorua 3015
Phone: 07 3488459
Email: Click here

Whaea Megan
Kia ora,
My name is Megan Marshall, and my journey into teaching started at Waikato University, where I studied for four years, graduating with a Bachelor of Education, and a Diploma of Teaching.
I won my first teaching position at a small country school, where I taught for four years. While there, I taught across a wide range of levels, including Year 7 & 8 and Years 3 & 4.
I started teaching at Western Heights Primary School in 2005, in the Senior end of the school. In 2008 I took time off teaching to have my first child. I returned to school and took up teaching in the Junior end of the school, where I am still teaching today, after taking more time away from teaching to have my second child.
Western Heights Primary School is a fantastic place to teach, I love it here. The children and the staff are amazing, and as a school, we are leading the way in education. I am passionate about seeing the pupils at our school succeed, not only in their learning, but throughout their lives, and I am committed to doing my utmost to ensure this happens.
Te Kura o Whakaahu - E Tu Hei Maunga