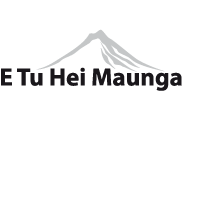 School Hours / Dates
Monday to Friday 8.55am - 2.53pm
2023
Term 1: 31 January to 6 April
Term 2: 26 April to 30 June
Term 3: 17 July to 22 September
Term 4: 9 October to 15/18 December
Address


Clayton Road Rotorua 3015
Phone: 07 3488459
Email: Click here

Whaea Sue
ko Tarawera toku maunga
ko Kaituna te awa.
Ko Tuhourangi Ngati Moko me Ngati Whakaue me Ngati Umutahi taku iwi.
Ko Te Arawa tana waka
Te hahi o Destiny
Hamilton Teachers College 1967- 70 B.Tchg. Primary. Deputy Principal.
Two adorable children Elise 28 & Garrick 33
My interests include gardening, floristry, reading interior design magazines and travelling overseas.
My favourite place to visit is Melbourne. It is such a vibrant place with so much to see, much to do, especially the fantastic shopping.
For the past 40 years I have worked in some great Rotorua schools, with great people. My passion for teaching, has never waned and being at Western Heights Primary has got to be one of the highlights of my career.
Every day is different. There are highs and lows, many challenges and many successes. We have become a true learning community with teachers and parents working together to provide the best possible education for our tamariki.
Western Heights Primary is currently entering an exciting phase where we are making significant progress in providing many and varied opportunities for our students to take greater ownership of their learning and in developing their leadership skills.
As a contract ERO Officer I have had the privilege of being in many schools, but none compares to Te Kura o Whakaahu.
Te Kura o Whakaahu - E Tu Hei Maunga