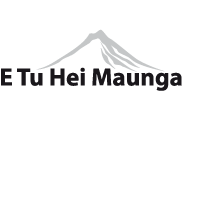 School Hours / Dates
Monday to Friday 8.55am - 2.53pm
2023
Term 1: 31 January to 6 April
Term 2: 26 April to 30 June
Term 3: 17 July to 22 September
Term 4: 9 October to 15/18 December
Address


Clayton Road Rotorua 3015
Phone: 07 3488459
Email: Click here

Whaea Rachael
Kia ora everyone!
My name is Whaea Rachael and I am super lucky to be working with the amazing tamariki in Room 6.
I have been part of the WHPS whanau since 2010, with a brief break after having my last baby. I have 3 gorgeous girls that definitely keep me on my toes, so I can absolutely relate to the challenges of parenting and trying to keep tabs on what our children are getting up to!
My girls are 15, 13 and 6! The older two both went through Western Heights Primary and now attend Western Heights High School and Rotorua Intermediate. Miss 6 is super excited to be here. I absolutely love my job, I love seeing our children succeed and I love 'adopting' all these lovelies as they go through my classes, sports teams and join in other extra curricular activities I am part of.
I am a keen sportswoman and love giving things a go. I love the outdoors and am so proud to be part of the Whakaahu Whanau!
Te Kura o Whakaahu - E Tu Hei Maunga