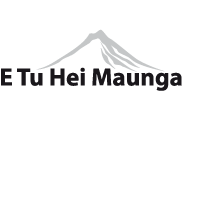 School Hours / Dates
Monday to Friday 8.55am - 2.53pm
2023
Term 1: 31 January to 6 April
Term 2: 26 April to 30 June
Term 3: 17 July to 22 September
Term 4: 9 October to 15/18 December
Address


Clayton Road Rotorua 3015
Phone: 07 3488459
Email: Click here
Slapped Cheek Virus
Kia ora e te whanau,
We have a virus going around school at the moment called 'Slapped Cheek.'
Early symptoms may include low-grade fever, chills, headache, body ache, sore throat or diarrhoea.
After 3–7 days these symptoms improve and a rash develops. This starts with firm, bright red cheeks that are burning hot ('slapped cheek'). A fine, red, lace-like rash then develops on the child's body, arms and legs. The rash may be itchy and may seem to fade and then flare up when the child is hot or upset. The rash usually lasts for 2 weeks but may last up to 6 weeks.
If you catch slapped cheek, you'll be infectious for 5 or 6 days before the first symptom appears.
If affected children are feeling well they may remain at school, because you stop being infectious once the rash appears
Slapped cheek should clear up on its own within 3 weeks. There is no specific treatment for slapped check, but to keep your child comfortable you can:
let them have plenty of rest

give paracetamol to relieve fever

use cold cloths to relieve discomfort of hot cheeks

make sure they drink plenty of water.
Call Healthline 0800 611 116 if you are unsure what you should do.
Posted: Tue 08 Aug 2023

Te Kura o Whakaahu - E Tu Hei Maunga