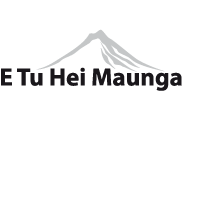 School Hours / Dates
Monday to Friday 8.55am - 2.53pm
2023
Term 1: 31 January to 6 April
Term 2: 26 April to 30 June
Term 3: 17 July to 22 September
Term 4: 9 October to 15/18 December
Address


Clayton Road Rotorua 3015
Phone: 07 3488459
Email: Click here
Bus Children
Kia ora e te Whanau,

As you are aware during the floods several months ago the bus was caught in rising water on Homedale Street. As a result water got into parts of the engine.

The mechanics believed they had fixed the issue and for a while everything seemed okay. The sad news is the transmission has been affected and requires work.
Getting a bus fixed is not like taking your car into the garage. It requires specialists to attend to the work.

The transmission will be removed and sent to the specialists for an overhaul.
We have been given a timeframe of 3 and a ½ weeks. That is the best scenario. It could be longer. Let's hope not.
You will need to organise transport for your children during this time. We will keep you informed of developments.
It is really unfortunate for everyone but the bottom line is has to be fixed.

Thank you for your understanding and patience.

Nga mihi
Brent Griffin
Posted: Thu 03 Aug 2023

Te Kura o Whakaahu - E Tu Hei Maunga