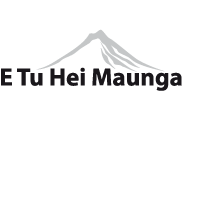 School Hours / Dates
Monday to Friday 8.55am - 2.53pm
2023
Term 1: 31 January to 6 April
Term 2: 26 April to 30 June
Term 3: 17 July to 22 September
Term 4: 9 October to 15/18 December
Address


Clayton Road Rotorua 3015
Phone: 07 3488459
Email: Click here
Parent Teacher Interviews
Kia ora whanau,
Our mid-year progress discussions are coming up on the 13th and 14th of June. This year, we are using an online booking system. To make a time to meet with your child's teacher, please visit the link below OR use the QR code.
Please note:
-children will be dismissed from school at the earlier time of 1.50pm.
-the school bus and chariot will be operating, but will be running one hour earlier than usual.
www.schoolinterviews.co.nz/code/kv6yr
BOOKING QR CODE
Posted: Mon 29 May 2023

Te Kura o Whakaahu - E Tu Hei Maunga