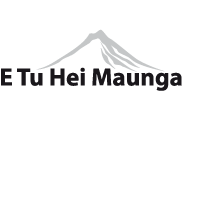 School Hours / Dates
Monday to Friday 8.55am - 2.53pm
2021
Term 1: 2 February to 16 April
Term 2: 2 May to 8 July
Term 3: 25 July to 30 September
Term 4: 17 October to 14/16 December
Address


Clayton Road Rotorua 3015
Phone: 07 3488459
Email: Click here

Whaea Nicki
Hi all,
My name is Nicki and I am the Social Worker for Social Workers in Schools, right here at Western Heights Primary.
I am here to support your children's wellbeing and ensure they are in the right space to get the most out of their schooling.
Feel free to come in and introduce yourself or contact me if you feel your child would benefit from my support.
Ask at reception for my location in the school or call me on 021 493 137.
Te Kura o Whakaahu - E Tu Hei Maunga