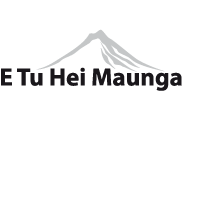 School Hours / Dates
Monday to Friday 8.55am - 2.53pm
2023
Term 1: 31 January to 6 April
Term 2: 26 April to 30 June
Term 3: 17 July to 22 September
Term 4: 9 October to 15/18 December
Address


Clayton Road Rotorua 3015
Phone: 07 3488459
Email: Click here
School Trips
It is now a requirement that all parents/caregivers assisting on school trips must be Police Vet checked.
The reason this was introduced was to ensure the adults attending the trip are safe around children and not likely to commit a criminal offence while on the trip. Currently, We are sure all parents /caregivers feel confident their children are safe while on school trips because of this system.
If you have a criminal record, it doesn't necessarily mean you are excluded. It is the offences that will dictate that.
Police Vetting forms are available at the school office and there is no cost for this procedure.
When returning the filled out form you will need to bring in your drivers licence or photo Id to be photocopied.
It takes about 6 weeks to be cleared so please fill your forms out as early as possible.
Our children are precious, the Police Vetting system has its merits, it does assist us to protect our students from potential dangers. We are sorry if this has caused any concerns for you.
If you have been vetted last year you are still covered for this year.
Any other questions about this procedure please talk to Whaea Tessa in the office.
Posted: Mon 03 May 2021

Te Kura o Whakaahu - E Tu Hei Maunga