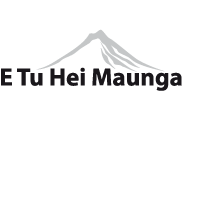 School Hours / Dates
Monday to Friday 8.55am - 2.53pm
2023
Term 1: 31 January to 6 April
Term 2: 26 April to 30 June
Term 3: 17 July to 22 September
Term 4: 9 October to 15/18 December
Address


Clayton Road Rotorua 3015
Phone: 07 3488459
Email: Click here

Whaea Dana
Kia ora Whanau
My name is Dana Haimona and I have the absolute pleasure of teaching the wonderful tamariki in
Room 9. I have been teaching at Western Heights Primary School for the past 8 years.
I am so excited for 2022 and cannot wait to see our students reach their goals, find their voices and be inspired to reach their full potential.
The whakatauki 'Ma te huruhuru ka rere te manu' meaning 'Adorn the bird with feathers so it can
fly' inspires my teaching. I relate feathers to learning and want children to have every opportunity
for learning, so they can fly.
Te Kura o Whakaahu - E Tu Hei Maunga