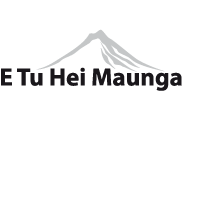 School Hours / Dates
Monday to Friday 8.55am - 2.53pm
2019
Term 1: 29 January to 12 April
Term 2: 29 April to 5 July
Term 3: 22 July to 27 September
Term 4: 14 October to 16 December
Address
Clayton Road Rotorua 3015
Phone: 07 3488459
Email: Click here

Whaea Kushla
Hi, my name is Kushla Stewart.
I am excited to be teaching the wonderful children in Room 5. It is a pleasure watching and being part of the growth and development of our tamariki in their early years. I have been teaching for almost a decade and I'm enjoying the craft of teaching more than ever. I have 2 adult children of my own who inspire me every day to be the best that I can.
I look forward to working with each of you whanau to help support your child's specific needs so they can become their best too.
Te Kura o Whakaahu - E Tu Hei Maunga