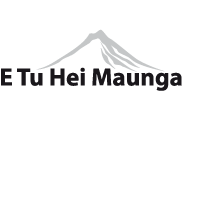 School Hours / Dates
Monday to Friday 8.55am - 2.53pm
2023
Term 1: 31 January to 6 April
Term 2: 26 April to 30 June
Term 3: 17 July to 22 September
Term 4: 9 October to 15/18 December
Address


Clayton Road Rotorua 3015
Phone: 07 3488459
Email: Click here

Whaea Marnel
Kia ora te whānau o te Kura o Whakaahu

My name is Whaea Marnel and I am excited and value the opportunity to be teaching at this wonderful school.

I started my teaching career in Namibia and then moved to South Africa where I also taught for a number of years. In 2004, I moved to New Zealand and after doing some relieving in various schools and across a wide range of levels, I got my first permanent teaching position at a small country school in 2008 where I taught for twelve years. While there, I have had various roles and responsibilities.

I love seeing my students succeed and am therefore committed to ensuring that our Room 5 learning environment will have the expectation that all tamariki will experience success in their learning. I am a firm believer that telling tamariki "I believe in you" can empower them - not just in their learning, but also with their moral and social development.

I look forward to working with you to support your child's education, getting to know your child as an individual and celebrating their uniqueness! 'Ko te ahurei o te tamaiti arahia o tatou mahi' - 'Let the uniqueness of the child guide our work'.
Te Kura o Whakaahu - E Tu Hei Maunga