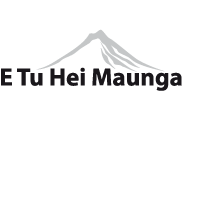 School Hours / Dates
Monday to Friday 8.55am - 2.53pm
2023
Term 1: 31 January to 6 April
Term 2: 26 April to 30 June
Term 3: 17 July to 22 September
Term 4: 9 October to 15/18 December
Address


Clayton Road Rotorua 3015
Phone: 07 3488459
Email: Click here

Brent Griffin
Tena Koe My name is Brent Griffin, I am the Principal at the best school in the universe.
I am married to Cheryl and she is the school librarian at our amazing kura. I have 3 beautiful children. Jamie is a hair dresser, who lives in Whakatane with her husband Nick and 3 children. Keegan and her husband Harley live in Rotorua with their 2 children. I have 5 grandchildren, Tyler, Noah, Cohen, Savannah and Corbyn. I love my family.
I really enjoy my job, working with great people and awesome students. I am so lucky to have the job I have. I have loved playing soccer for 52 years, however my wife has told me to give it up and stick to golf. Old man injuries. I love all sports and love watching the Warriors, Arsenal and of course the All Blacks.

My favourite place in the world other than Western Heights Primary School is Hawaii. I save tirelessly every year to try to get to Waikiki beach. I just love it.
I am proud to be the Principal of Te Kura o Whakaahu. My wish is for every student who attends my school to become a lifelong learner, future leader and a citizen our country can be proud of. What makes Te Kura o Whakaahu special is the connection between home and school. Together we can do anything and my staff will give their all to guide and support our tamariki. Western Heights Primary School holds the top Education Review Office grading of 'Strong', and that is where we plan to stay. I am so proud of my team and my community.
Te Kura o Whakaahu - E Tu Hei Maunga