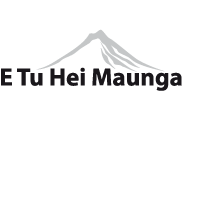 School Hours / Dates
Monday to Friday 8.55am - 2.55pm
2019
Term 1: 29 January to 12 April
Term 2: 29 April to 5 July
Term 3: 22 July to 27 September
Term 4: 14 October to 16 December
Address
Clayton Road Rotorua 3015
Phone: 07 3488459
Email: Click here

Brent Griffin
Tena Koe
My name is Brent Griffin, I am principal at the best school in the universe.
I am married to Cheryl and she is the school librarian at our school. I have 3 beautiful children, Jamie my oldest daughter she is 31 and lives in Brisbane, Australia. Keegan is 27 and lives in Rotorua and is going to be studying to be a teacher. My son Mitchell is 21 and is currently at Waikato University studying Sport and Leisure. I have 4 grandchildren, Tyler who is 13, Noah 6, Cohen 5, Savannah 3 and Corbin who is almost 1.
I really enjoy my job, working with great people and awesome students. I am so lucky to have the job I have. I love playing soccer however my wife has told me to give it up and stick to golf. I love all sports and love watching the Warriors, Arsenal and of course the All Blacks.
My favourite place in the world other than Western Heights Primary School is Hawaii. I save tirelessly ever year to try to get to Waikiki beach. I just love it.
I am proud to be the Principal of Te Kura o Whakaahu. My wish is for every student who attends my school to become a lifelong learner future leader and a citizen our country can be proud of.
Te Kura o Whakaahu - E Tu Hei Maunga