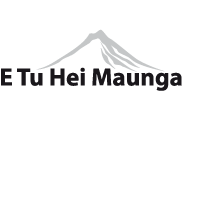 School Hours / Dates
Monday to Friday 8.55am - 2.53pm
2023
Term 1: 31 January to 6 April
Term 2: 26 April to 30 June
Term 3: 17 July to 22 September
Term 4: 9 October to 15/18 December
Address


Clayton Road Rotorua 3015
Phone: 07 3488459
Email: Click here

Term 4 2022
Kia ora koutou,
It is hard to believe that we have entered the last term of the 2022 school year.
We have a fun packed term planned and I know the tamariki are excited about the challenges that lie ahead.
It is the final term for our beautiful year 6 pupils. They have been a wonderful bunch and we will really miss them when they move onto Intermediate.
They have the ball and their formal graduation to look forward. I love both events.
Every waka has planned trips and events and they will require parent help. If you wish to be part of the school trips, ensure you are police vet checked well before the trips are scheduled.
You never want to farewell your staff members, but Whaea Clare will be leaving us to take up the Regional Coordinators role at the School of the Deaf. Whaea Clare has studied extensively in the field of special needs, and this is her dream job. We wish her all the very best with her new endeavours. Everyone loves Whaea Clare, a big loss to our Kura.
We have 2 Teacher Only Days planned. 22 November and 2 December. Generally, we do not use our allocated Ministry of Education Teacher Only Days, we use our school holidays. However, this year with Covid, high staff absences due to illness we haven't had the opportunity to complete our planned professional development for the year. The 2 days will ensure we meet our obligations and give us the necessary time to strategically plan for 2023. We appreciate your understanding and support.
In week 8 this term Seesaw will be updated for the final time. Your child's Seesaw profile will give a detailed account of your child's learning over the year and show progress in the core areas of Reading, Writing and mathematics. It is the first year we have operated Seesaw and I anticipate a much smoother year in 2023. It is a big change from the traditional school reports.
If you have an interest in having your tamariki involved in bilingual education, please pop in and see me or send me an email brentg@whp.school.nz .We will be running a year 3/4 bilingual class and a year 5/6 bilingual class. The new term is Māori Medium, but bilingual is the term that would be most familiar to you. We start looking at constructing classes for 2023 in 2 weeks so let me know as soon as you can to avoid missing out.
I am excited about this term, great weather, great learning, great kids and great teaching, a recipe for success.
Noho ora mai
Brent Griffin
Posted: Friday 28 October 2022
Te Kura o Whakaahu - E Tu Hei Maunga