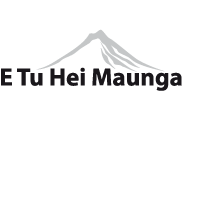 School Hours / Dates
Monday to Friday 8.55am - 2.53pm
2023
Term 1: 31 January to 6 April
Term 2: 26 April to 30 June
Term 3: 17 July to 22 September
Term 4: 9 October to 15/18 December
Address


Clayton Road Rotorua 3015
Phone: 07 3488459
Email: Click here

Heading Back to School
Great news whanau, school will be back to normal on Monday 14 March
Our Covid Positive numbers have dropped considerably and all remaining Positive cases and Close Contacts will complete their isolation next week and then return to school once they have received a negative RAT .
For the rest of us back to school.
Thank you to the School Community for helping us make the Home Learning a success. We have had high engagement levels meaning our tamariki have continued to keep up with their essential learning.
A massive thank you to my staff who do such an amazing job. I am really proud of you.
We will continue to keep you updated with the Covid-19 situation as the weeks progress. Feel confident we are well prepared and ready to deal with whatever Covid-19 throws at us. Have a great Friday and a relaxing weekend, we look forward to seeing our beautiful tamariki return on Monday.
Brent Griffin
Principal.
Posted: Thursday 10 March 2022
Te Kura o Whakaahu - E Tu Hei Maunga