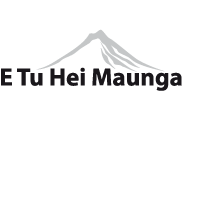 School Hours / Dates
Monday to Friday 8.55am - 2.53pm
2021
Term 1: 2 February to 16 April
Term 2: 2 May to 8 July
Term 3: 25 July to 30 September
Term 4: 17 October to 14 December
Address


Clayton Road Rotorua 3015
Phone: 07 3488459
Email: Click here
Important Message from Mr Griffin
Important Notice
3 March 2022
Kia ora e te Whanau
Western Heights Primary School will move into Remote Home Learning for next week, Monday 7 March- Friday 11 March.
Sadly, we have 6 Teachers who are either Covid-19 Positive or are Home Isolating because they have a Covid-19 Positive family member living in their home.
We have 2 further teachers awaiting Covid-19 Test results.
It doesn't stop there; we have two Teacher Aides who have tested Positive and one pending. We also have more than 20 students who have tested Positive for Covid-19 and over 40 Home isolating because they have a member of their Whanau who has tested positive.
We now have active cases in most classrooms.
We haven't made this decision lightly. We currently have 50% of our students not attending school due to Whanau concern.
School will not operate tomorrow, Friday the 4th of March. Teachers will use that day to contact families to assist your children to attach and engage with their Home Digital Program in preparation for Monday.
We hope that by isolating our students and staff for a 10-day period which includes 2 weekends, anyone who currently has Covid-19 or is symptomatic will have the necessary isolation time to return to school healthy on March 14.
Your teacher will be in contact with you either later today or tomorrow, via Seesaw, Facebook, Email or by the good old telephone.
We are well planned, and we are confident all children who engage with the Home Remote Program will have a challenging and rewarding learning experience.
If you are classed as an essential worker and have no supervision options for next week, please contact Brent Griffin on brentg@whp.school.nz
Thanks for your support. Crazy times for sure.
Brent Griffin
Posted: Thu 03 Mar 2022

Te Kura o Whakaahu - E Tu Hei Maunga