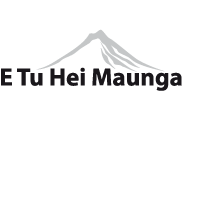 School Hours / Dates
Monday to Friday 8.55am - 2.53pm
2023
Term 1: 31 January to 6 April
Term 2: 26 April to 30 June
Term 3: 17 July to 22 September
Term 4: 9 October to 15/18 December
Address


Clayton Road Rotorua 3015
Phone: 07 3488459
Email: Click here

Covid Update - First Case
Kia ora e te Whanau,

I have just informed the staff that Western Heights Primary School has its first confirmed case of Covid-19. Whaea Megan and Whaea Clare will contact all family members of students in that class. Our thoughts are with this Whanau and we hope for a speedy recovery.
Under the new Red , Phase 3 regulations It is school as normal for all other students tomorrow.

It was only a matter of time before we received our first case, do not be surprised if we have a few more cases over the coming weeks.

Keep safe and if you have any questions don't hesitate to make contact with me.



Posted: Sunday 27 February 2022
Te Kura o Whakaahu - E Tu Hei Maunga