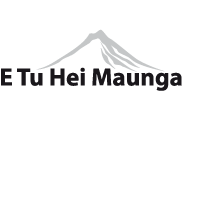 School Hours / Dates
Monday to Friday 8.55am - 2.53pm
2021
Term 1: 2 February to 16 April
Term 2: 2 May to 8 July
Term 3: 25 July to 30 September
Term 4: 17 October to 14 December
Address


Clayton Road Rotorua 3015
Phone: 07 3488459
Email: Click here
Early Pick ups
Kia ora e te Whanau
We Need Your Help!
The early pickups at the end of the school day have become quite chaotic. We need your help to fix the problem.
1) Only our year 1 and 2 students plus their older sibling should be getting picked up at 2.30pm. This is done to keep our Junior and Senior bubbles separated. (Social distancing, keeping to our bubbles)
2) Families are turning up as early as 2.00pm meaning five staff members are having to manage this process. It is not a good use of their valuable time and students are missing a huge chunk of their learning time every day.
3) If you have an emergency and must pick up your child early, then that is fine, but for everyone else the early exits will not start until 2.30pm. If you arrive early expect to wait.
4) The Clayton Road entrance at the end of the school day is hectic. If you can use the Thomas Crescent Drop Off Bay then we could split the congestion. The Thomas Crescent Drop Off Bay moves quickly with limited hold ups. Please use it if you can.
5) Over 70% of our tamariki travel to and from school by car now. That is why the main school entrance is congested.
6) By following the information provided we can eliminate most of the problems.
7) For years 3-6, school finishes at 2.53pm. This unusual time allows our school to clear before Kaitao Intermediate, Aorangi Primary School and St Michaels finishes. With all schools finishing at the same time Clayton Road is congested with traffic.
8) We need your help, thanks for your support.
EARLY PICK UPS START AT 2.30 PM, NO EARLIER.
Thanks
Brent Griffin
Posted: Mon 14 Feb 2022

Te Kura o Whakaahu - E Tu Hei Maunga