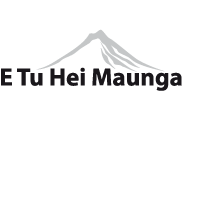 School Hours / Dates
Monday to Friday 8.55am - 2.53pm
2023
Term 1: 31 January to 6 April
Term 2: 26 April to 30 June
Term 3: 17 July to 22 September
Term 4: 9 October to 15/18 December
Address


Clayton Road Rotorua 3015
Phone: 07 3488459
Email: Click here

Covid Plans
Kia ora e te Whanau,
I hope you all enjoyed your holiday break with your beautiful tamariki.
The team at Western Heights Primary school are so excited to get the school year underway. Sadly, the news of the Omicron Variant has meant we have to plan for the possible spread of the virus within our Kura and School Community.
The attached document outlines 3 possible scenarios that you need to plan for. The process to be followed for each scenario.
For more information or you are unsure please feel free to call the school office.
Posted: Friday 4 February 2022
Te Kura o Whakaahu - E Tu Hei Maunga