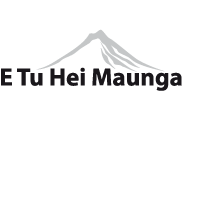 School Hours / Dates
Monday to Friday 8.55am - 2.53pm
2023
Term 1: 31 January to 6 April
Term 2: 26 April to 30 June
Term 3: 17 July to 22 September
Term 4: 9 October to 15/18 December
Address


Clayton Road Rotorua 3015
Phone: 07 3488459
Email: Click here

Welcome to 2022
Kia ora Whanau
We have been blessed these holidays to have great weather and the opportunity to spend quality time with our families. I hope everyone enjoyed their Christmas and look forward to the fantastic year that lies ahead .
Teachers are back at school and are very excited about getting the school year underway.
The Covid-19 situation with the appearance of Omicron has posed a few more issues for schools.
Western Heights Primary School and our school community have such a strong relationship and it is so sad that the Covid-19 situation has meant that close connection has been difficult to maintain face to face. Hopefully we can get back to normality soon.
At Orange we need to continue with the structures we had in 2020. Gates open at 8.30am to start school. Please ensure your tamariki don't arrive before 8.30am as it is unsafe for them to be outside of the school grounds.
At the conclusion of the school day we have an optional early finish for the Kakano Waka and Pihinga Waka, our year 0,1,2 students. At 2.30pm parents and caregivers from the Waka mentioned can come to the pick up areas at the front of the school and on Thomas Crescent and a message will be sent to your child to meet you at the appropriate gate. We do this to reduce the congestion at the end of the day with the aim of meeting the social distancing requirement. If you are picking up your kids early you can also collect older siblings at the same time.
To ensure we meet the social distancing requirements parents and caregivers are asked to come to the office between 9.30am and 12.30pm to purchase stationery and uniforms or meet with staff. We do this so our students are not being exposed to different groups. All adults must come to the office to sign in and you are not permitted to go to your child's classroom. Your child will come to you at the office. It certainly is crazy times but we have to adapt to the current Covid-19 situation.
Ka Pai Kai will continue to supply our school lunches this year, free for all students. They did an amazing job last year and I look forward to viewing the exciting menu planned for 2022.
Just a reminder that term 1 is a hat term or our students. The children are required to wear a potae everyday while at school in term 1. February and most of March are our hottest months of the year.
We are so lucky to have 4 new teachers joining our amazing team. Billinda Connolly-Tevendale joins us from Lynmore, she will take on the Learning Support Coordinator role, Maia Eason joins us fresh from Teachers Training College as does Mitchell Griffin. We also have Amy Hoete joining us bringing with her experience and knowledge in teaching in lower decile schools. We have a quality teaching staff and the new teachers will add to that level of quality.
The first day for our students is 1 February. If you have children to enrol please do not leave it until 1 February. The office is open for enrolments from 24 January from 9.30am until 12.00pm.
I am so excited about the year ahead. Please feel free to contact me at anytime if you have any concerns or queries. I really miss catching up in person with you all. I am available to meet face to face with anyone who wants to see me during the times mentioned above.
Keep safe and we look forward to our beautiful taonga returning to school on 1 February.
Brent Griffin
Principal
Posted: Tuesday 25 January 2022
Te Kura o Whakaahu - E Tu Hei Maunga