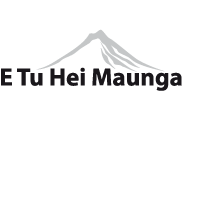 School Hours / Dates
Monday to Friday 8.55am - 2.53pm
2023
Term 1: 31 January to 6 April
Term 2: 26 April to 30 June
Term 3: 17 July to 22 September
Term 4: 9 October to 15/18 December
Address


Clayton Road Rotorua 3015
Phone: 07 3488459
Email: Click here

Kia ora Whanau
Kia ora Whanau
As you are all aware the country has moved to Red Level. The Government has indicated the spread of Omicron is imminent and we have to prepare for that. I have attached the schools procedure for Red Level to help whanau understand how the school has to operate. We are governed by decisions made by the Ministry of Education and then we incorporate their requirements into our daily plan.
To keep our tamariki safe we ask whanau to read the information provided and to follow it. We have health compromised children at school and we need to look after them. Rotorua has cases and that number is growing.
If you have children joining us on day 1 , please do not bring the whole whanau to enrol your child. We need to keep outside numbers to a minimum. 1 parent/ caregiver with every new student.
We have made an exception to site times for whanau for day 1 to allow families with new entrants to enter school from 8.00am. Tuesday 1 February only.
Enrolments will take place in the old school hall. The gate to the old school hall will be open for easy access for you. As staff are only able to deal with 1 family at a time it will mean a bit of a wait. We will do everything we can to move the process along.
To avoid the chaos of day one the school office is open for enrolments from 9.30am-12.30am Monday, Tuesday, Wednesday and Thursday of this week.
We are so excited to be getting the year underway. The year is likely to be interrupted with Government requirements so it would pay to get your home Covid-19 plan organised just in case we have periods of time when school does not operate onsite. It may not happen but being prepared will reduce stress and anxiety.
School lunches start on the first day, 1 February 2022, so you only need to provide morning tea for your tamariki. Also it is a hat term , all students need a hat if they are to play outside of the sun sailed areas.
For our Omicron safety guidelines please read the attached document.
If you have any questions please feel free to contact me via the school office on 3488459.
Kind regards
Brent Griffin
Principal
Posted: Tuesday 25 January 2022
Te Kura o Whakaahu - E Tu Hei Maunga