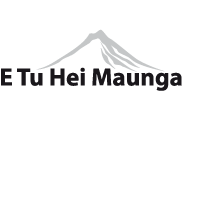 School Hours / Dates
Monday to Friday 8.55am - 2.53pm
2022
Term 1: 2 February to 16 April
Term 2: 2 May to 8 July
Term 3: 25 July to 30 September
Term 4: 17 October to 14 December
Address


Clayton Road Rotorua 3015
Phone: 07 3488459
Email: Click here
Welcome to Level 2
Onsite Learning - Western Heights Primary School – Alert Level 2 Parent Information- 6 September 2021
Health and Safety Information
Masks are now an option recommended by the Government for school use. It is not however a requirement at Alert Level 2. All adults entering the school at the times outlined in this Alert Level 2 Information Document must wear a face covering (mask). This is a change of requirement from Alert Level 2 last year.
Ministry of Health Requirement-In schools, physical distancing means children, young people and staff maintaining enough distance so that they are not breathing on or touching each other, maintaining good hygiene practices, and regular cleaning. As is regular cleaning of equipment."
The social distancing regulations have been softened but we have decided as a school to maintain stricter regulations. We call it Alert Level 2.5
Children will have set times to arrive and exit school.
Parents must talk with their children before returning at Alert Level 2 about social distancing, remaining an appropriate distance apart, 1m and not standing within that distance talking face to face. Teachers will reaffirm this message at school.
Children need to be advised by parents about the importance of coughing into their elbows, washing hands for 20 seconds after toileting, before and after eating. Teachers will reaffirm this message at school.
Children's movement around the school will be managed by staff.
8 outside sanitation stands will be set up for hand sanitising around the school.
All classrooms will have a plentiful supply of hand sanitiser.
Whenever a child enters or exits a classroom, they will be expected to sanitise their hands.
Classroom tables will be wiped with bacterial spay before lunch and at the end of the day.
Rule of thumb-Every time you enter or exit a building, hand sanitise.
Children will be seated in a formation that attempts to meet the Alert Level 2 social distancing requirements.
As a school we must adhere to the strict Alert Level 2 Health and Safety requirements. Students who fail to meet the social distancing guidelines will be sent home. We cannot afford to have a third wave outbreak.
Ka Pai Kai will provide school lunches from 9 September.
Students will only use the tablet or computer allocated to them during Alert Level 2. They will be responsible at the end of the day to bacterial wipe the device surfaces and they will be stored away by the teacher.
Parents/Caregivers are not to go to classrooms. If you have an emergency, please go to the office. If there is an emergency at school, parents/caregivers will be contacted. When you arrive at school you will find the gates locked. Phone 3488459 and they will be opened for you.
The School Office will be available for parents between 9.30am-12.30pm for enrolments or queries and after school from 3.15pm-4.00pm. All students at that time will be in class or at home. Hand sanitise on entry and exit.
Behaviour that is compromising the health and safety of other students will result in the student being sent home. No exceptions.
If your child is sick, they must stay home.
The sickbay will operate under tighter control. Any child sent to the sickbay will be required to return home as soon as possible. Whaea Marilyn will operate the sickbay using full PPE. The immediate return home must take place as we cannot have sick students sharing the same space.
At WHPS you will see kids hugging teachers and each other all the time. We now have the 'Tumeke Tap'. When children and teachers or student and student meet or do something kind for each other we will do the Tumeke Tap'. Stretch the leg out and tap foot to foot.
If a child is sad or are hurt or just need a hug, they will get one, Teachers/Teacher Aides will be informed about not making face to face contact.
Start of the School Day
Staggered start to the day. Juniors without senior siblings 8.30am- 8.45am, Seniors plus Seniors with Junior siblings 8.45am-9.00am.
No children can arrive at school before the allocated times. Gates will be locked. Our aim is to avoid students congregating together not exercising the social distancing regulations.
Parents/caregivers are required to drop children off to school at the allocated times.
Children walking to school need to arrive at school on entry time, not before. The school gates as mentioned will be locked. Filtering children into school will reduce students congregating in groups.
Parents will be instructed to drive directly to the drop off point, and let the child/children out, not park and walk children to the entrance. This should keep a steady flow through the main carparks. Please follow the staff's instructions.
Students are to remain at an appropriate distance apart while lining up to enter the school gates. Please discuss this with your child/children.
Children will sanitise their hands-on entry to school and will be sent directly to their class.
These rules apply to everyone, no exceptions, we are governed by very clear Government Covid-19 rules.
If you require an early entry to school for work reasons, contact your child's classroom teacher to arrange this.
Break Times
Break times remain as normal 10.55am-11.20am and 1.00pm-1.30pm.
Break times will be tightly controlled. The children are allowed to play freely with each other, but they will be encouraged to attend activities. They will also be encouraged to keep a safe distance apart.
Morning tea eating times at the teacher's discretion.
The library will be open at lunchtime for a set number of students.
Social Distancing
Inside the classroom the social distancing requirement is an appropriate distance, we see that being 1m.
Outside the classroom, coming to and from school again at an appropriate distance, we see that being 1m.
These requirements also include the classroom teacher/teacher aide working with students, an appropriate distance apart and not close face to face.
As mentioned above, any child who does not adhere to the social distancing requirements will be sent home. No exceptions. We must ensure the safety of all students and staff.
School Programme
Our teaching programmes return to normal.
Explicit group-based teaching in the core areas for juniors, clinic based explicit teaching for seniors- 1m social distancing rules for group or cooperative activities.
No full school assemblies until Alert Level 1. Waka assemblies can take place.
Gifted and Talented Program will resume as per normal.
Specialist PE Classes will operate as per normal.
Students who will not be returning at Alert Level 2 will remain on Distance Learning. This will not be run by their normal classroom teacher and may look very different to what your child/children have been involved during Alert level 3 and 4. The teacher running the Distance Learning Program will contact you. This is only available for students with health or medical concerns.
Learning Support Programs will continue as per normal.
End of the school Day
Junior pupils can be picked up at 2.30pm. Kakano, Pihinga and Pihinga-nui. Older siblings can be released with them. Nobody is released at 2.30pm unless requested by the office. All other children released at 2.53pm as normal
All students walking home will be released at 2.53pm.
The bus will operate starting at 2.30pm.
Parents/caregivers remain in their cars, you do not need to enter the school.
No parents/caregivers are to leave their vehicle and wait outside the classroom for their children. Ensure your children know what gate to exit from.
Road Patrol will operate as per normal.
Buses
The Bus and the Chariot will begin operating the first day back.
The drop offs will start 15 minutes earlier so expect your children home slightly earlier.
Other
Some students may be distributed to other classes if their teacher is unable to attend school due to ill health. Relief teachers are very difficult to find.
We ask all parents and caregivers to set the example for our students. Let's ensure we all work within the Alert Level 2 guidelines.
Our plans may not suit everyone, we understand that, but we must put in place the guidelines presented to us by the Ministry of Education.
This plan is only in place during Alert Level 2. We hope to move to Alert Level 1 as quickly as possible.
Thank you for your support during this time, it is greatly appreciated by all of us here at Te Kura o Whakaahu
Brent Griffin
A PDF version can be found here. Alert Level 2
Posted: Mon 06 Sep 2021

Te Kura o Whakaahu - E Tu Hei Maunga