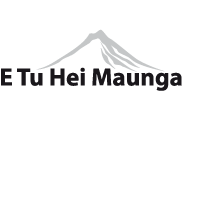 School Hours / Dates
Monday to Friday 8.55am - 2.53pm
2023
Term 1: 31 January to 6 April
Term 2: 26 April to 30 June
Term 3: 17 July to 22 September
Term 4: 9 October to 15/18 December
Address


Clayton Road Rotorua 3015
Phone: 07 3488459
Email: Click here

Returning to School: Delta Level 2
6 September 2021
Kia ora Whanau,
At Alert Level 2 all children are expected to be at school unless they are feeling unwell or have an ongoing medical condition. School begins again for all students this Thursday 9/9/21.
I know families are anxious about the potential spread of the Delta Variant but if there are no cases of Covid-19 in our community or surrounding areas and travel is limited, then school is a safe place to be.
If you have concerns, your child/children are more than welcome to wear face masks while at school. It is not compulsory but sensible.
We have very strict regulations we must adhere to, and I can assure you we will meet all requirements outlined by the Ministry of Education and the Ministry of Health.
Attached you will find the guidelines outlining how Western Heights Primary School will operate during Alert Level 2.
I am excited to get back to school and I know our tamariki will feel the same. We need to have faith in the Government and get back to school and some form of normality.
For students with ongoing health concerns, a home-based program will be available. Please contact Whaea Bernie, berniev@whp.school.nz and she will include your child in the program. This is only available to students who have a confirmed medical or health condition. All other students are expected to attend school.
Thanks so much for your support during lockdown, it is greatly appreciated.
If you have any questions, you can contact me on brentg@whp.school.nz
Brent Griffin
.
.
Our school procedures can be found here
Posted: Monday 6 September 2021
Te Kura o Whakaahu - E Tu Hei Maunga