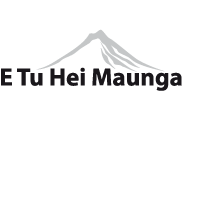 School Hours / Dates
Monday to Friday 8.55am - 2.53pm
2021
Term 1: 2 February to 16 April
Term 2: 3 May to 9 July
Term 3: 26 July to 1 October 
Term 4: 18 October to 7-9 December 
Address


Clayton Road Rotorua 3015
Phone: 07 3488459
Cell: 021 0840 2261
Email: Click here
Transition to Year 7
FOR PARENTS, WHANAU, AND CAREGIVERS OF OUR 2022 YEAR 7 COHORT OF STUDENTS:
Unfortunately, the lockdown has impacted year 6 orientation visits which were scheduled to take place this week, as well as our parent information evening. These events are part of our transition to intermediate, designed to give students a taste of what Rotorua Intermediate has to offer.
Because of the uncertainly around when we will be returning to school, and the busy schedules of all of our contributing schools, we have made the decision not to reschedule orientation or our open evening for 2021. As an alternative, we will be putting together a digital version which we will organise to play for our year 6 cohort within their own school, and information for our parents to view.
Our timeline remains the same for the remainder of our transition events including testing later this term and whanau interviews at the beginning of term 4. We will also hold our 'Meet your teacher' afternoon later on in term 4.
We are really excited to now have the option for you to enrol online. This means you can do this from the comfort of home, on a device (including your phone), at any time. We encourage you to get this done as soon as you can. Out-of-zone enrolments close on Friday 1st October. This is the date that we would like ALL enrolments in to enable us to invite you to meet with us, and so we can start planning classes for 2022.
If you have a paper copy of the enrolment form filled out at home, please put it in the Rotorua Intermediate letterbox which is next to the main entrance doors. Alternatively, you can drop it in at level 2 or hand it into your child's primary school.
Due to the disruptions that this term has brought us all, we are offering an enrolment incentive. Get your child's enrolment form in by Friday 1st October and go in the draw to win $150 worth of school uniform.
Thank you for your support; we look forward to meeting you and your child.
--

Posted: Mon 06 Sep 2021

Te Kura o Whakaahu - E Tu Hei Maunga