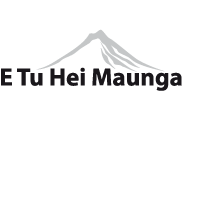 School Hours / Dates
Monday to Friday 8.55am - 2.53pm
2023
Term 1: 31 January to 6 April
Term 2: 26 April to 30 June
Term 3: 17 July to 22 September
Term 4: 9 October to 15/18 December
Address


Clayton Road Rotorua 3015
Phone: 07 3488459
Email: Click here

Distance Learning
Kia ora Whanau,
As you will be aware, we remain in Lockdown level 4 until midnight on Tuesday 24th August. As such, we will be delivering learning at home as of Monday 23rd August. If we have your up-to-date contact details, your child's teacher will have been in touch. If this has not happened, you are able to contact your child's teacher from the email list below. Also, Whaea Chrissy has put together an amazing on-line teaching and learning resource called 'Whakaahu Kids'. This is a website that has learning links for each specific waka, so please explore.
The web address is: https://whakaahukids.weebly.com/
We understand that this can be a very stressful time for some whanau, so please, put your whanau first and look after each other. Stay safe in your bubbles and we look forward to seeing you all again as soon as it is safe.
Nga mihi nui
Room number

Teacher's name

Email address

1

Whaea Jessica

2

Whaea Lauren

3

Whaea Debbie

4

Whaea Dom

5

Whaea Marnel

6

Whaea Rachael

8

Whaea Clare

Whaea Megan

9

Whaea Dana

10

Whaea Keegan

11

Whaea Lilli

12

Whaea Leilah

14

Whaea Edith

15

Whaea Chrissy

16

Matua Richie

17

Whaea Kate

18

Whaea Katie

19

Whaea Maree

20

Whaea Adrienne

21

Whaea Tayla

Whaea Natalie

22

Whaea Amira
Mr Griffin: brentg@whp.school.nz
Posted: Friday 20 August 2021
Te Kura o Whakaahu - E Tu Hei Maunga