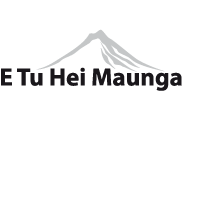 School Hours / Dates
Monday to Friday 8.55am - 2.53pm
2021
Term 1: 2 February to 16 April
Term 2: 3 May to 9 July
Term 3: 26 July to 1 October 
Term 4: 18 October to 7-9 December 
Address


Clayton Road Rotorua 3015
Phone: 07 3488459
Cell: 021 0840 2261
Email: Click here
LOCK DOWN
As you will have heard we are heading back into lockdown for the next 3 days and if all goes to plan we will return to school on Monday.
Teachers will be reaching out and contacting whanau as soon as they can.
In the mean time, for those with internet access, there is work your tamariki can do.
Reading Eggs: Login
Math Whizz: Login
Whakaahu kids Whakkahu Kids has a range of links to phonics, writing, games for all ages.
Posted: Tue 17 Aug 2021

Te Kura o Whakaahu - E Tu Hei Maunga