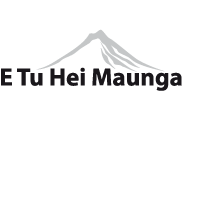 School Hours / Dates
Monday to Friday 8.55am - 2.53pm
2022
Term 1: 2 February to 16 April
Term 2: 2 May to 8 July
Term 3: 25 July to 30 September
Term 4: 17 October to 14 December
Address


Clayton Road Rotorua 3015
Phone: 07 3488459
Email: Click here
School Photos
SCHOOL PHOTOS – 10 AUGUST 2021
The school photos for Western Heights Primary School are being taken on the 10th August 2021. This year, we are only doing online ordering for photos.
The notice below is a from Masterpiece Photography for Parents and Caregivers.
PORTRAIT ORDERS CLOSE Monday, 9th August.
You cannot order portraits after MIDDAY on Monday, 9th August, NO EXCEPTIONS
If you would like to pre order a class photo, or a portrait of your child/ren, please click on the following link: https://masterpiece.queensberryworkspace.com/whps
If you have any queries on how to use the website, please contact Masterpiece Photography directly on 07 823 4306.
Do not contact the school.
Remember to get your order in before Monday, 9th August or there will be no portrait/s of your child/ren taken!
Class photos will remain online for ordering, however, if you order class photos after Tuesday, 31st August, there will be postage fees.
Posted: Fri 09 Jul 2021

Te Kura o Whakaahu - E Tu Hei Maunga