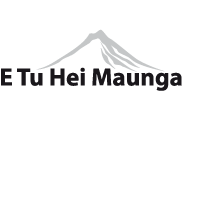 School Hours / Dates
Monday to Friday 8.55am - 2.53pm
2022
Term 1: 2 February to 16 April
Term 2: 2 May to 8 July
Term 3: 25 July to 30 September
Term 4: 17 October to 14 December
Address


Clayton Road Rotorua 3015
Phone: 07 3488459
Email: Click here
Welcome back to Level 1.
As of 6am on Sunday morning we dropped back down into Alert Level 1.
This means that parents and whanau can now enter the school to drop off or pick up their tamariki.
Should you enter the school, we do request that you fill in our track and trace register in the office or scan the QR code please.
School gates will open at 8:30 am, and will be locked at 9am.
Should you arrive after this time please press the buzzer and you will be let in.
School will be finishing back its regular time of 2:53pm.
If you have any concerns feel free to call us on 07 3488 459
Thank you for all you patience and your cooperation during Level 2.
Posted: Sun 07 Mar 2021

Te Kura o Whakaahu - E Tu Hei Maunga