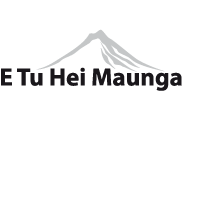 School Hours / Dates
Monday to Friday 8.55am - 2.53pm
2021
Term 1: 2 February to 16 April
Term 2: 3 May to 9 July
Term 3: 26 July to 1 October 
Term 4: 18 October to 7-9 December 
Address


Clayton Road Rotorua 3015
Phone: 07 3488459
Cell: 021 0840 2261
Email: Click here
Safe Ways School Survey
IS YOUR CHILD'S ROUTE TO SCHOOL SAFE?.
The Safe Ways to School Survey is now open.
Our school has been selected to participate in the Ways to School survey. The survey is designed to help us understand preferred routes, barriers and safety issues that parents have getting kids walking and cycling safely to and from our school, and opportunities for improvement.
The survey uses a fun interactive map, so you can see where you live and drop pins on area you'd like to comment on or improve. We suggest doing this with your children so that you can discuss safety hazards with them and record any suggestions that they may have too.
Every class that reaches a 35% response rate of completed surveys will win a pizza lunch shout!
Posted: Mon 01 Mar 2021

Te Kura o Whakaahu - E Tu Hei Maunga