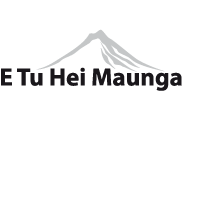 School Hours / Dates
Monday to Friday 8.55am - 2.53pm
2023
Term 1: 31 January to 6 April
Term 2: 26 April to 30 June
Term 3: 17 July to 22 September
Term 4: 9 October to 15/18 December
Address


Clayton Road Rotorua 3015
Phone: 07 3488459
Email: Click here

School Entry
School Entry
The gates open for children to enter Western Heights Primary School at 8.30am.
For most families this suits them fine. It allows their tamariki an extra ½ hour in bed, time to share breakfast together and time to prepare for the day ahead. The morning is far less stressful.
For working families who start work at 8.30am the entry time will be of concern. If you are one of these families, please contact your child's teacher and they will arrange for your child/children to enter school early. We have 6 families that already do this.
Before this system was introduced, we had children arriving at school around 7.00am. Students were at school before teachers and teachers start early. During this time, they were unsupervised and as you know if children spend too long unsupervised then trouble will occur, and it did.
Since we introduced this system, we have had no incidents of poor behaviour before school and all children are starting school happy. It has made a positive difference.
Between 7.15am and 8.30am before our students arrive, teachers are preparing for their day. This allows them the time they need to prepare top quality needs-based programs for their students.
For children who walk to school, ensure their arrival time is 8.30am and if you are dropping them off at the Thomas Crescent gate or the main gate on Clayton Road make your drop off time 8.30am or shortly after.
It you arrive at school and the gate is locked it means you are early. The gates will be unlocked consistently at 8.30am.
Your support is appreciated, the safety of our children is paramount, and we all want our tamariki to be happy at school.
Nga mihi
Brent Griffin
Contact emails
Room 1- jessicah@whp.school.nz
Room 2- laurenc@whp.school.nz
Room 3- debbiet@whp.school.nz
Room 4- dominiquec@whp.school.nz
Room 5- marnelv@whp.school.nz
Room 6- rachaelh@whp.school.nz
Room 8- clareb@whp.school.nz
Room 9- danah@whp.school.nz
Room 10- keegank@whp.school.nz
Room11- lillig@whp.school.nz
Room 12- leilahz@whp.school.nz
Room 14- edithk@whp.school.nz
Room 15- christinek@whp.school.nz
Room 16- richiec@whp.school.nz
Room 18- katiem@whp.school.nz
Room 19- mareep@whp.school.nz
oom 20- adriennes@whp.school.nz
Room 22- amirab@whp.school.nz
Posted: Tuesday 16 February 2021
Te Kura o Whakaahu - E Tu Hei Maunga