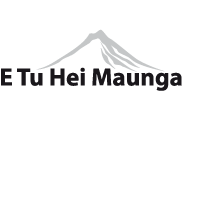 School Hours / Dates
Monday to Friday 8.55am - 2.53pm
2023
Term 1: 31 January to 6 April
Term 2: 26 April to 30 June
Term 3: 17 July to 22 September
Term 4: 9 October to 15/18 December
Address


Clayton Road Rotorua 3015
Phone: 07 3488459
Email: Click here

Welcome to 2021
2020 had many challenges and I know our families went through some very difficult times. Let's hope they are well behind us and we can look forward to a very prosperous 2021 school year.
Having the opportunity to recharge our batteries and to spend time with our families is just what we required. I love my holiday but am really excited about getting the new school year underway.
We have had a few changes in staff and that is also very exciting. We have Whaea Marnel joining us from Broadlands School. She was the Deputy Principal there. She will be working in the junior school.
We have Whaea Amira who will also be working in the junior school. She is a local, but has been working at Hikuai School near Tairua, plus we have 2 beginning teachers joining us, Whaea Keegan and Whaea Leilah. They both spoke on behalf of their year group at their graduation this year and they are wonderful acquisitions for our school.
We also have Whaea Lauren who will lead our Mahuri Waka next year. She brings very strong leadership to the senior end of our school.
To have new teachers it means teachers have moved on. Whaea Kushla wanted a change and has opted to leave teaching for a period, Whaea Caron has taken study leave and will be completing a Diploma in Te Reo Maori, Whaea April has won a position at Ngongotaha Primary School and Whaea Mary has relocated to Cambridge with her family.
Our wonderful teacher aide Whaea DJ has taken time out to welcome the arrival of her new baby. We wish them all the very best.
The great thing is we have some many talented teachers wanting to be part of our Kura. It makes replacing teachers so much easier, quality for quality.
School starts for our tamariki on 2 February 2021. Gates will open earlier for the first three weeks to allow for our new families enrolling. 8.00am the front gate will be open for new enrolments. We encourage all existing families to stick with the 8.30am start time.
Week 3 the gates will open for all students at 8.30am.
Western Heights Primary School is a Free Fees School. All fees are covered by the Government. All you will be required to pay for, is stationery and uniform items.
During the year, you may choose to have your child/children join a team sport, this would be at your cost.
Free School Lunches continue in 2021. I have met with Joe Dorset from Ka Pai Kai over the holidays and he has put together a fantastic summer menu for our children. It is such a wonderful programme.
Attendance during 2020 was poor overall. It is impossible for students to make accelerated progress is they are regularly absent. I fully understand the concerns around Covid-19, but New Zealand is in a great position and children are safe at school. A day without learning is a lost opportunity.
Fun is our big focus for 2021, no problems only solutions. We want our tamariki to come home from school everyday to tell whanau what an awesome day they had. Learning and progress remains a key goal, but we are going to ensure it is achieved in a fun and happy environment.
We have some big property projects set to take place in 2021. The main court area will be transformed into a covered futsal court which really is a multi-purpose area, rooms 19/20 will be modernised, the senior playground will be redeveloped, and we are hoping to put in a BMX pump track with the assistance of the council. Exciting times ahead.
Sadly, our front gate exit will be as chaotic as normal at the end of the school day. The space for the number of children exiting that gate does not match up well. To avoid the chaos, we are encouraging families who live off Thomas Crescent to use the turning bay on Thomas Crescent. If we can split the volume, then things will improve considerably.
On arrival at the front gate, you will see the gate is locked. We have two special needs junior students who are on a GPS for their safety. This means all gates must be locked. On arrival you will be seen via a camera in the main office and Whaea Marilyn will let you in electronically. All other gates will remain locked during the day.
Early on in term 1 there will be an opportunity for whanau to meet their child's new teacher. You don't have to wait for that event, feel free to pop in before school and afterschool to introduce yourself. We love that.
My door is always open if you have something to discuss I am always available.
Enjoy the remainder of the holidays and we look forward to catching up with our beautiful tamariki on 2 February.
Bring on 2021, it is going to be an amazing year.
See you all soon
Brent Griffin
Posted: Wednesday 13 January 2021
Te Kura o Whakaahu - E Tu Hei Maunga