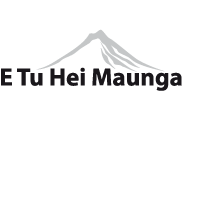 School Hours / Dates
Monday to Friday 8.55am - 2.53pm
2023
Term 1: 31 January to 6 April
Term 2: 26 April to 30 June
Term 3: 17 July to 22 September
Term 4: 9 October to 15/18 December
Address


Clayton Road Rotorua 3015
Phone: 07 3488459
Email: Click here

Covid Update
Important Notice-14 August 2020
Announcement 5.30pm today- Newshub and 1 News
Kia ora Whanau
It looks increasingly likely that Rotorua will be placed into Alert Level 3 in the coming days.
We have not had any official notice, but the Ministry of Education has asked us to begin our preparation for the potential move to Alert Level 3.
What does this mean for you? If we remain at Alert Level 2 it is school as normal. Later starts to the day but essentially, school as normal.
At Alert Level 3 all children will remain at home and they will participate in a Distance Learning Programme. The same type of programme offered when we went into lockdown and then into Alert Level 3 earlier this year.
I am asking families who are 'Essential Workers' to start your preparation now. We are asking you to do your very best to find supervision for your children during this time, either extended whanau or your close friends.
We have many young staff members who not only have to provide an exciting Distance Learning Programme for their students, they also have the responsibility of caring for their own families during this time.
Having no children onsite will allow our staff to concentrate on their Distance Learning Programme and their own families.
As mentioned, a move to Alert Level 3 is likely. Please ensure your child's teacher has your email address. This will be the main communication used along with texts.
If the Government move Rotorua to Alert Level 3 we will make contact soon after. Facebook, email, text, and the school website will be used to distribute information. Without accurate contact details we will be unable to support your child's learning.
For accurate information regarding the potential move to Alert Level 3 follow the New Zealand Herald, 1 News or Newshub. 5.30pm this evening.
Further information will be distributed by us to you when the Government confirm their plans.
Thank you for your ongoing support.
Brent Griffin
Posted: Friday 14 August 2020
Te Kura o Whakaahu - E Tu Hei Maunga