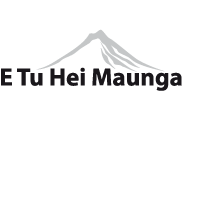 School Hours / Dates
Monday to Friday 8.55am - 2.53pm
2020
Term 1: 30 January to 9 April
Term 2: 28 April to 3 July
Term 3: 20 July to 25 September
Term 4: 12 October to 14-16 December (to be confirmed)
Address
Clayton Road Rotorua 3015
Phone: 07 3488459
Email: Click here
Remaining at Level 2
Great news Whanau, we are not moving into level 3!
Instead we will be remaining at level 2 for the next 12 days, which means school as susual on Monday. The school is fully prepared, and children attending school will be safe. The Ministry of Education expect all children to attend school.
A few reminders for level 2:
Arrival times
8.45 - 9:00am Juniors (years 0-3)
9.00 - 9:15am Seniors and seniors with junior siblings
Leaving times
From 2:30 - all students can be picked up from the front gate by car. Please pull up to the gate and a techer will call for your child to come to your car.
2:53 - all students walking or biking home will be dismissed.
Office Hours
Office times for Adults 9:30am - 12:30pm.
Parents must not go straight to classrooms.
All visitors/parents must sign in at the office. If picking up a child, they will be bought to you.
If the gates are locked please call 3488459 and they will be opened for you.
For futher information on our safety protocals please download the attached file.
Posted: Wed 12 Aug 2020

Te Kura o Whakaahu - E Tu Hei Maunga