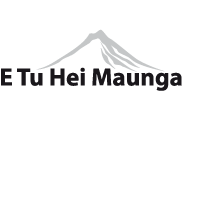 School Hours / Dates
Monday to Friday 8.55am - 2.53pm
2023
Term 1: 31 January to 6 April
Term 2: 26 April to 30 June
Term 3: 17 July to 22 September
Term 4: 9 October to 15/18 December
Address


Clayton Road Rotorua 3015
Phone: 07 3488459
Email: Click here

Welcome to term 3
Kia ora Whanau
I hope everyone enjoyed their holiday break, it was great to just relax and enjoy our whanau without Covid-19 pressure , lockdowns or alert levels.
There is no doubt we lost learning momentum during the lockdown period so it makes this term even more important. We cannot worry about that ,we just have to make up for lost time.
The most important thing for us is we need to have your children at school. Since lockdown, attendance for many children has been very inconsistent. Teachers cannot assist students to make significant academic progress if they are not at school. If your children are not sick or are not attending a tangi, you need to get them to school. I have great faith that my highly skilled teachers and teacher aides will make up the learning deficit.
The holiday break just gone showed how important whanau really is and also how beautiful our country is. I was fortunate to spend time with my family and visit places in New Zealand that I haven't visited a lot. It was fantastic to see the beauty that surrounds us and it has made me want to explore our country even more. We are fortunate to live in such a beautiful country.
The school gates open at 8.30am to start our school day. At 8.30am teachers are in their rooms to welcome all children to their class. From 8.30am onwards teachers are there to supervise and keep kids safe. The 8.30am start has meant our students have a little longer in bed in the mornings, which is needed for many, and they seem to be better prepared to start the school day. Can I please ask all families to adhere to this requirement. It is not cool for kids to be locked outside the gates before opening time.
Since the decision was made to open school at 8.30am we have had no incidents of poor behaviour before school officially starts at 8.55am. It has made a big difference to the culture of the school. Thank you to everyone who supported this initiative.
Parent interviews are happening in week 4. If you didn't receive a notice about this contact your child's teacher or contact the office 3488459 to secure a time slot. Half year reports will be sent home on August 6.
It is so great to be back at school , we have a challenging term ahead, full of fun and top quality learning.
Thank you for your ongoing support.
Posted: Wednesday 29 July 2020
Te Kura o Whakaahu - E Tu Hei Maunga