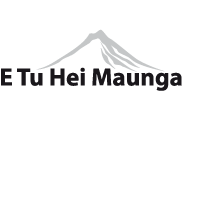 School Hours / Dates
Monday to Friday 8.55am - 2.53pm
2023
Term 1: 31 January to 6 April
Term 2: 26 April to 30 June
Term 3: 17 July to 22 September
Term 4: 9 October to 15/18 December
Address


Clayton Road Rotorua 3015
Phone: 07 3488459
Email: Click here

Welcome back to term 2
18 May 2020
Kia ora Whanau
It was so cool today to see our children arriving back at school. Big smiles, the odd hug and plenty of Tumeke Taps.
Thank you, parents, and caregivers, for reading the parents information so thoroughly, it made entering school safely almost seamless.
We had about 65% of our students back today. They were absolutely stoked to be back in class and with their
classmates and friends. We are hoping the number increases as the week progresses School is a very well prepared for their return to school at Alert Level 2.
At Alert level 3 the Government were encouraging families to keep their children at home. At Alert Level 2 it is the
complete opposite. They are wanting all children to return to school unless they have a legitimate reason not to.
As you are aware, we have staggered start times. This system is operating to reduce mass gathering at the entrance ways. It worked perfectly this morning and the stream of traffic through the main carpark moved fluidly without a hitch. Thank you for assisting us to keep our tamariki safe.
Arrival time for juniors, year 0-3, and juniors with senior siblings is 8.45am
Arrival time for seniors 9.00am
Exiting school is also staggered
Juniors with senior siblings will be released from class to go home at 2.30pm. Juniors who cross over Roosevelt Road will remain at school and leave at 2.53pm. That is a dangerous crossing and we do not want children crossing unsupervised
Senior students without siblings will be dismissed at the normal time of 2.53pm
Ka Pai Kai are back on board with our free lunches. They do an amazing job. I know everyone appreciates their hard work and their willingness to mix up the menu to give children the opportunity to try new things. They are fantastic.
Just a reminder, your child/children require a DRINK BOTTLE. We have a water dispenser that is available and much safer than using drinking fountains.
The office is open from 9.30am-12.30pm and 3.15pm-4.00pm for parents and caregivers. Please ensure you sign in and sign out for contact and tracing purposes.
7 weeks in lockdown and on distance learning. I want to thank you all for sticking at it and making the most of the
situation. The children who participated regularly will be all the better for it. Teachers began testing today and all
children who were tested made significant gains, so well done to you at home for supporting where you could.
If you have any questions regarding Alert Level 2 education, please feel free to contact me on 3488459.
Thank you
Brent Griffin
Posted: Monday 18 May 2020
Te Kura o Whakaahu - E Tu Hei Maunga