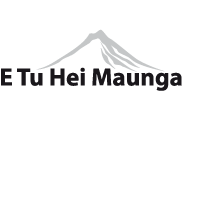 School Hours / Dates
Monday to Friday 8.55am - 2.53pm
2020
Term 1: 30 January to 9 April
Term 2: 28 April to 3 July
Term 3: 20 July to 25 September
Term 4: 12 October to 14-16 December (to be confirmed)
Address
Clayton Road Rotorua 3015
Phone: 07 3488459
Email: Click here

Level 2
Kia ora whanau
As you are aware the Government will make a decision on 11 May regarding either remaining at Alert Level 3 or moving down to Alert level 2. If we remain at Alert Level 3 I would recommend that families continue to heed the advice of the Government and stay home and remain on Distance Learning. However, Alert Level 2 at this time remains a bit of a mystery. The country is expecting information regarding what Alert Level 2 will look like sometime today or possibly tomorrow.
The Governments concern around moving to Alert Level 2 too soon is a second wave of infection. This has happened in other countries. Sadly we have had far too many people breaching the Alert Level 3 guidelines and this will certainly impact on the Governments pending decision.
Once the information is released, you will need to make a decision about your child/children returning to school. The Government did state within their initial guidelines relating to Alert Level 2 that they would expect all children to attend school unless there was a legitimate reason why they couldn't.
We have no information at present that can help you make that decision. We don't know how many children will be allowed in each classroom, what is expected at break times, arriving and exiting school, possible staggered start times etc. Once I do receive that information I will share it with you.
We have a draft plan of what education could look like at Western Heights Primary School if we move to Alert Level 2. I am meeting with the Executive Management team tomorrow to work through it. Hopefully we will have the necessary information soon to enable us to confirm the plan.
Later in the week once you are better informed, can I ask you to contact your teacher via txt, phone, email or Facebook to let them know whether your child/children will be returning, either continuing at Alert Level 3 or only returning at Alert Level 2. The numbers returning are important for our planning. Not all teachers will be returning due to compromised health issues.
I am sorry to bombard you with information but it is important to ensure we can meet the needs of our beautiful tamariki.
Thank you
Brent Griffin
Posted: Tuesday 5 May 2020
Te Kura o Whakaahu - E Tu Hei Maunga