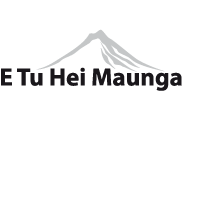 School Hours / Dates
Monday to Friday 8.55am - 2.53pm
2020
Term 1: 30 January to 9 April
Term 2: 28 April to 3 July
Term 3: 20 July to 25 September
Term 4: 12 October to 14-16 December (to be confirmed)
Address
Clayton Road Rotorua 3015
Phone: 07 3488459
Email: Click here

Level 3
Kia ora Whanau
'Keep your children at home if you can, we are not out of the woods yet'- A message from our Government.
As you will be aware, the Government announced on 20 April 2020 that the country will be moving into Alert Level 3 on 28 April 2020.
The Government has announced that some children will be able to return to school under Alert Level 3. However, it is important for all families to understand student's attendance at school is not voluntary. Please read the next paragraph carefully.
The Government strongly encourages all families to keep their children at home during Alert Level 3 and to continue with their school's distance learning programme. The exceptions are families who have no other option, approved working family members who have no supervision options. At Alert Level 3 your bubble can increase in size marginally to allow for improving your supervision options.
'Approved working family members' is my wording, not the Governments. I have used the words, 'approved working family members' to try to remove some of the confusion that is out there and to provide some clarity for families. I see an approved working family member as someone involved in employment that has been approved by the Government to return to work during Alert Level 3.
If you are a family with a unique situation and you believe attending school is the only option for your child/children, please contact me via email on brentg@whp.school.nz. It will be looked at on an individual basis.
The Western Heights Primary School Board of Trustees endorses the Governments message. Staying home and continuing with the schools distancing learning programme is the safest option if it can be managed.
Being the Principal and being responsible for the health and safety of my students and staff, I am so relieved the Government has clarified their position.
Alert Level 3 means there is still a high level of concern and the potential for Covid-19 to continue to spread still exists.
If you are an approved worker family and you have no child supervision options, you are required to respond to the request outlined below. RESPONSE REQUIRED
All other families will keep their children at home, and they will continue with the distance learning programme provided by their classroom teacher. NO RESPONSE REQUIRED
Please email or text the following statement to either brentg@whp.school.nz or 0275884450
1) We are approved workers and we have no supervision options available to us and our child/children will be attending school. Our child/children are _______________________ from rooms ____________ .
Mobile number for emergency contact:________________Email:__________________________
Nobody wants the children back at school more than me, let us hope we get back to normal soon.
Thank you or for your ongoing support of Western Heights Primary School, we will continue to do everything we can to provide high quality education for your children.
Brent Griffin
Principal
Western Heights Primary School
Posted: Tuesday 21 April 2020
Te Kura o Whakaahu - E Tu Hei Maunga