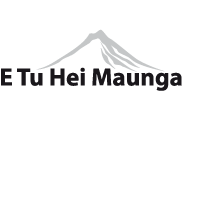 School Hours / Dates
Monday to Friday 8.55am - 2.53pm
2023
Term 1: 31 January to 6 April
Term 2: 26 April to 30 June
Term 3: 17 July to 22 September
Term 4: 9 October to 15/18 December
Address


Clayton Road Rotorua 3015
Phone: 07 3488459
Email: Click here

An update from Mr Griffin
Kia ora whanau,
I hope all is well in your bubble. Yesterday you would have heard the Governments announcement about voluntary education, if we move into Alert Level 3, after Mondays announcement.
It is astonishing really when Alert Level 3 is still a high-level concern.
There is no guarantee we will move to Alert Level 3 after Mondays announcement; we may remain at Alert Level 4.
As Principal, how do I feel about the possibility of some children returning to school under Alert Level 3? To be very honest, extremely nervous and very anxious, and I have a strong feeling that it is the wrong decision.
When it was announced we were going into lockdown Alert Level 4 and we had two days to prepare, I was honest with families and told them I believed the final 2 days before lockdown were safe for children to come to school. At that time Rotorua had no cases and New Zealand had very few.
The goal posts have moved significantly and as of today I do not have the same confidence. My moko will not be returning to school if schools open on a voluntary basis at Alert Level 3. Scheduled start date 29 April.
I absolutely adore them; I wouldn't put them at any risk. I cannot make decisions for you but if we move to Alert Level 3 I would strongly encourage you to keep your children at home. The distance learning program is awesome and would still operate and by then we would have advanced our delivery practice even further. The program offered at school would be the same as what is being offered from distance. The only difference is you have the option to complete the learning in the safety of your own home.
Again, if we move to Alert Level 3 after Monday 20 April announcement you will have to make this decision.
I am asking you to seriously think about the decision you may have to make. I know your kids could be driving you mad and you maybe struggling for ways to supervise them but the decision you may have to make is vitally important. My advice, stay home and stay safe, find a way to make it happen.
The Government also want you to stay home, their message is 'Keep your children at home if you can'.
This post is only to start to get you thinking. We may not have to decide anything, we may remain in Alert Level 4.
Straight after the announcement on Monday, if we move to Alert Level 3 , all families will receive an important newsletter from me. It will be posted on facebook and emailed to you. The newsletter is self-explanatory and there is a response required, if you choose to send your child back to school on April 29. You have a very important decision to make. As I have said, earlier in this post, I am encouraging you to opt for the distance learning option if you can.
Monday's announcement is important for all New Zealanders and I understand the importance of getting the economy back up and running but not at the expense of the health of all New Zealanders.
Finally, distance learning. We still have some children who have not engaged with their teacher. It is so important you do. The vast majority have and are enjoying the zoom conferences and tasks being provided by teachers. Remember a day without learning is a lost opportunity.
Everything is very unclear at present; this post is only to assist you to prepare for what may come.
Thanks
Brent Griffin
Posted: Friday 17 April 2020
Te Kura o Whakaahu - E Tu Hei Maunga