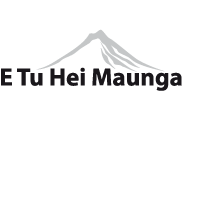 School Hours / Dates
Monday to Friday 8.55am - 2.53pm
2023
Term 1: 31 January to 6 April
Term 2: 26 April to 30 June
Term 3: 17 July to 22 September
Term 4: 9 October to 15/18 December
Address


Clayton Road Rotorua 3015
Phone: 07 3488459
Email: Click here

School Update
Kia ora whanau
Just a quick up date from me to let you know where we are at.
The lockdown is due to finish in a couple of weeks and we hope to get back to some form of normality. There is no guarantee school will return to normal once we move from Alert Level 4 to Alert Level 3. We are waiting for a directive from the Ministry of Education.
What we do have is distance learning and I am so proud of you for responding to your child's teacher to get the most out of this process. My teachers are working really hard to provide high quality programs for your beautiful tamariki. They have also elected to do this over the holiday period to support families and to reduce the stress on parents trying to find ways to entertain their children. I have so much admiration for my teaching staff.
To families who are struggling financially and to parents who have lost employment our thoughts go out to you. We wish there was more that we could do.
Please watch the 1.00pm Government updates on TV 1, they are the most accurate source of information.
I miss the kids terribly, lets hope this is over sooner rather than later. If you need anything you can contact me on brentg@whp.school.nz.
Stay home, save lives.
Arohanui
Brent Griffin
Posted: Thursday 9 April 2020
Te Kura o Whakaahu - E Tu Hei Maunga