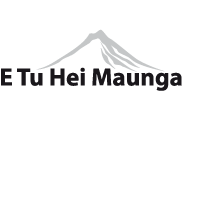 School Hours / Dates
Monday to Friday 8.55am - 2.53pm
2020
Term 1: 30 January to 9 April
Term 2: 28 April to 3 July
Term 3: 20 July to 25 September
Term 4: 12 October to 14-16 December (to be confirmed)
Address
Clayton Road Rotorua 3015
Phone: 07 3488459
Email: Click here

School Closure
Kiaora Whanau,
With the announcement of schools closing tomorrow all children will be getting an education package from their classroom teacher for learning over the next few weeks while schools are shut.
Each package has weeks worth of learning and their teacher's email address so that you can stay in contact with them between 9-3 each week day. Please use their email address and not facebook to communicate.
If your child is here at school today they will bring it home today.
If your child is at home today we will be open between 10am and 12 noon tomorrow Tuesday 24 March in the staffroom to give education packs to those who need them.
Please share this information with friends who don't use facebook so that all children can keep learning during this difficult time.
Take care everyone and stay safe.
Posted: Monday 23 March 2020
Te Kura o Whakaahu - E Tu Hei Maunga