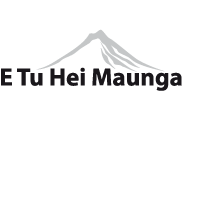 School Hours / Dates
Monday to Friday 8.55am - 2.53pm
2023
Term 1: 31 January to 6 April
Term 2: 26 April to 30 June
Term 3: 17 July to 22 September
Term 4: 9 October to 15/18 December
Address


Clayton Road Rotorua 3015
Phone: 07 3488459
Email: Click here

Welcome to 2020
Kia Ora Whanau
The start of the year is always an exciting time. I hope everyone had an enjoyable holiday and the opportunity to spend quality time with family and most importantly your awesome tamariki.
We have two new teachers joining us this year. As you are aware, Matua Luke is relocating his family to Germany. Felicity Illston has replaced Matua Luke, but will be working in the year 3 Pihinga-nui Waka. Jessica Howat will move from Pihinga-nui to Mahuri, as she is vastly experienced in teaching at the senior end of the school. She will also take up the Teacher's Maths Coaching role.
We also have Bernie Volschenk joining us, taking up the Ministry of Educations new Learning Support Coordinators role. Many of you will know Whaea Bernie from her role as Lead Teacher in the Life Education Caravan. We are delighted to have Whaea Bernie on-board. She will start with us on 9th March.
It is also great to have Mary Guest returning from maternity leave to team teach with Caron Tuhura.
Western Heights Primary School is a very popular school within the Rotorua community. It is imperative if you have pre-schoolers who are going to be coming to our school in 2020 that you pre enrol as soon as possible. Before school has even started, we have 22 new entrant enrolments to start on day 1. Pre-enrolling secures your child's place in our school.
The 'Free Lunch in Schools' programme starts on day 1. Every child, every day will receive a free lunch. All you need to do is provide morning tea and a water bottle. We have installed a water dispenser for our students to use.
The lunches are all healthy options and have been planned with the assistance of a qualified nutritionist. This is such an exciting initiative and we thank the Government for putting our children and families first.
The 'Fruit in Schools' programme will also continue, beginning week 3.
As you are all aware, we are a 'Leader in Me' school. What that means is we follow Steven Covey's 8 Habits values programme. Our Mission is to produce lifelong learners, future leaders and citizens our country can be proud of.
You will hear a lot about the Habits, and we hope your children can help you instil them into your family structure.
We are very proud of our school uniform and we want our children to wear it with pride also. We have kept the price of the uniform as low as possible to assist families. Please ensure your child's uniform is kept in good order.
This year the school has opted into the 'Free Fees for Families' Initiative, which means all school related activities, non-optional activities will be covered by the school. I hope that this will put a little bit more money back into your pocket. However, things like touch, netball, camps etc will not be covered within this fee.
Our teachers are determined to ensure all students get the opportunity to reach their potential. It takes the child, family and school to make this happen. We need to work together to give our beautiful tamariki the best possible chance to succeed. Research tells us that a child who has proactive, engaged parents will achieve the best results.
We have a fantastic year planned and we look forward to working closely with you. If you need anything, I am always available, please do not hesitate to pop in and see me.
Thank you for your ongoing support.
Brent Griffin
Principal
Posted: Wednesday 29 January 2020
Te Kura o Whakaahu - E Tu Hei Maunga