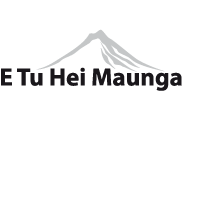 School Hours / Dates
Monday to Friday 8.55am - 2.53pm
2020
Term 1: 30 January to 9 April
Term 2: 28 April to 3 July
Term 3: 20 July to 25 September
Term 4: 12 October to 14-16 December (to be confirmed)
Address
Clayton Road Rotorua 3015
Phone: 07 3488459
Email: Click here

Whaea Krystal
Welcome to room 17!
My name is Krystal Stevenson and I am so excited to be your teacher for terms 3 & 4.
I grew up in Rotorua and love this area and its people, my extended whanau live here and I have three beautiful daughters aged 13, 6 and 4.
I am an educator who truly believes in knowing her students well, what makes them tick, what motivates them and how to get them excited about learning. I have a huge passion for teaching and I absolutely love what I do, it's a privilege for me to be a part of this school and I will do everything I can to ensure our tamariki are nurtured in a supportive learning environment.
Please feel free to pop in to chat anytime and be a part of our learning community. I have an open door policy at all times. We have so many wonderful things happening which I am looking forward to sharing with you.
Whaea Krystal
Te Kura o Whakaahu - E Tu Hei Maunga