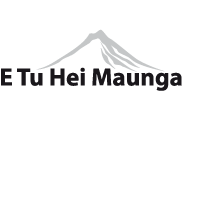 School Hours / Dates
Monday to Friday 8.55am - 2.53pm
2020
Term 1: 30 January to 9 April
Term 2: 28 April to 3 July
Term 3: 20 July to 25 September
Term 4: 12 October to 14-16 December (to be confirmed)
Address
Clayton Road Rotorua 3015
Phone: 07 3488459
Email: Click here

Aroha nui
It is with great sadness that I inform you that three ex pupils of Western Heights Primary School were tragically killed in a car accident on Monday 1 April 2019.
Michelle, Aroha and Kahu Morgan-Rangikautaua were the most beautiful children and the world will be a sadder place without them in it.
They were all fantastic students, highly respected by their peers, teachers and support staff.
I have no words to express the sadness we are all feeling at this time. Our thoughts go out to the whanau and we can only imagine the pain and sadness they are currently feeling.
Through the mist of sadness there is a glimmer of happiness, fortunately Isaac the last member of the Morgan –Rangikautaua family to leave us and move onto Intermediate survived the crash. We wish Isaac well in his recovery.
Through times of sadness we realise the strength of the Whakaahu family. Thank you to all community members who have passed on their heart-warming messages to us. It is greatly appreciated.
Thank you
Brent Griffin
Principal
Posted: Thursday 4 April 2019
Te Kura o Whakaahu - E Tu Hei Maunga