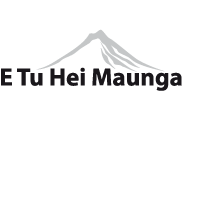 School Hours / Dates
Monday to Friday 8.55am - 2.53pm
2020
Term 1: 30 January to 9 April
Term 2: 28 April to 3 July
Term 3: 20 July to 25 September
Term 4: 12 October to 14-16 December (to be confirmed)
Address
Clayton Road Rotorua 3015
Phone: 07 3488459
Email: Click here

Term 1
Kia ora whanau
Term one has been a very big term for Western Heights Primary School.
In week 4 we had the Education Review Office come to our kura to complete their audit. There is no doubt it comes with a bit of stress and anxiety but I have always been confident in what we are trying to achieve at our school.
The staff have been briefed about the visit and have been given a general statement regarding our overall performance. We are unable to share anything further with our staff or community until the report is confirmed. We anticipate we should have the confirmed report before the start of the term 1 holiday break. What I can tell you at this point is I am very happy with the possible outcome.
I would like to take this opportunity to thank all of the families who took the time to attend the ERO whanau. I understand it was a very emotional meeting with parents sharing their love for the school and what we are doing as a school to support their tamariki. As Principal it was heart-warming to hear that feedback.
We invited the Education Review Office to come early in the year because we have about 8 months of construction set to take place this year. It will start this coming Monday. Hexagonal hill is the first project and that will be reshaped to allow easier access for our children with disabilities to get to and from the KPMSC and the top field.
Our second project is the installation of the new wood pellet burner that heats 10 of our 19 classrooms. That will be completed for the start of term 2.
The final project for the year is the modernisation of our prefabricated classrooms.(rooms 14,15,19,29,11,22). This will take some time as classes will be displaced and will operate from the Café of the Library. They can only tackle 2 classrooms at a time.
Our super Assistant Principal, Whaea Clare participated in the 2019 Ironman in Taupo on 2 March. Whaea Megan, Whaea Dom, Whaea Cheryl and myself went down to support her with her 4km swim, 180km bike ride and 42km rum. It was a monumental effort and she finished the event in 11 hours 16 minutes and 28 seconds. She is amazing.
Junior sport is starting up now and rugby clubs , rugby league clubs, soccer clubs are looking for registrations. It is not too late to join a club but time is running out.
Western Heights Primary School has teams entered in junior netball, miniball, rippa rugby and flippa ball. We are also looking to enter a senior team in the hockey competition. If your child is keen to be part of a team they must act now or they will miss out.
To finish I would like to make this statement, Western Heights Primary School is a no tolerance to violence school. As a school we will act with urgency and it may result in children being stood down or suspended from school. It is not something we want to do but we are committed to ensuring all children will be safe in our school environment.
Children will excel in a safe, caring environment.
As stated earlier, once I receive our official grading from the Education Review Office I will share the result with the school community.
Thank you
Brent Griffin
Posted: Tuesday 19 March 2019
Te Kura o Whakaahu - E Tu Hei Maunga