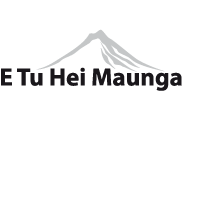 School Hours / Dates
Monday to Friday 8.55am - 2.53pm
2020
Term 1: 30 January to 9 April
Term 2: 28 April to 3 July
Term 3: 20 July to 25 September
Term 4: 12 October to 14-16 December (to be confirmed)
Address
Clayton Road Rotorua 3015
Phone: 07 3488459
Email: Click here

2019
Kia ora Whanau,
The holidays blitzed by and we are now back refreshed and ready for another great year.
The year starts with a visit from the Education Review Office. This will take place during the week of the 18 of February. It is a very important event as we are hoping to secure our third 4 to 5 year review cycle in succession. This is the top grading schools can receive.
I will be calling on our community to support our awesome school during the review. A meeting will be held by the ERO team for parents, caregivers, Nan's and Koro's. We would love to fill the hall and it would be a great opportunity for you all to offer your support.
Newsletters will be distributed to whanau with further information.
We have 4 new teachers who have joined us this year. Many of you will remember Whaea Katie who taught at Heights 10 years ago. We are so excited to have her back. Whaea Adrienne is our first year teacher and she will be teaching in Room 20. Whaea Jessica a highly rated teacher from South Auckland will be teaching in Room 15. 3 absolutely fantastic teachers.
Our final new addition is Whaea Clare who has been appointed as Assistant Principal alongside Whaea Megan and Matua Ben. I am so excited to have Whaea Clare join our Executive Management team.
We have taken in 45 new enrolments to start the year and our classes are filling up quickly. Our senior classes are virtually full. We have approximately 50 spaces reserved for new entrant students . If you have children who are likely to enrol with us in 2019 please be proactive and pre-enrol. I would hate to think children missed out on coming to our Kura.
Every even week you can expect to receive a newsletter from your child. The newsletter will also be made available on School Loop and on this website. It is very important to take the time to read them and keep up to date with what is happening at school.
We have made a few minor changes to our school uniform. The new polo shirts have one of the 8 Habits printed on the back and our polar fleeces are slightly different in design. We have a new supplier.
In week 5 we will be holding a meet the teacher evening. It will be an opportunity for your child to introduce you to their teacher and for you to get a better understanding of what your child's education will look like during 2019. Again a newsletter will be sent home closer to the time.
Finally I love chatting with our school community. My office door is always open and I am more than happy to spend time chatting with you about any topic, particularly topics relating to improving our Kura.
Thank you
Brent Griffin
Principal
Posted: Monday 4 February 2019
Te Kura o Whakaahu - E Tu Hei Maunga